Construction Progress! IT'S HAPPENING!!!!
August 11th, 2016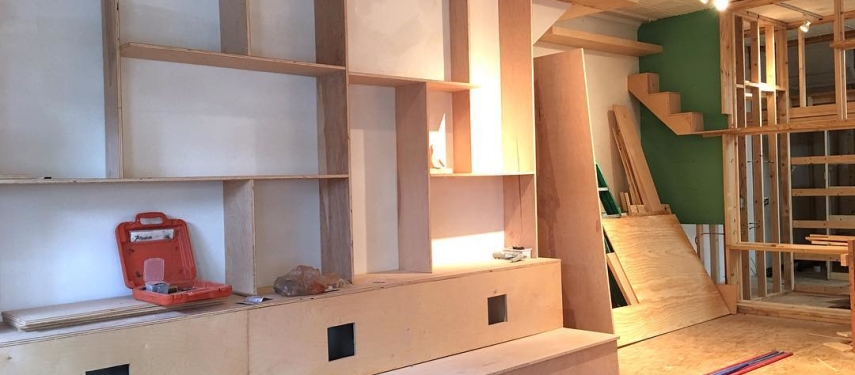 We're 4 weeks into construction at this point and so much has happened! The space is really coming together. We can't thank our construction crew enough. They are seriously amazing and we could not do this without them!
They've created a custom bench in the lounge with a purrfect cat tunnel running the length of the back. We've got a huge wall for them to climb (don't worry, we will be adding plenty of holes for them to climb through).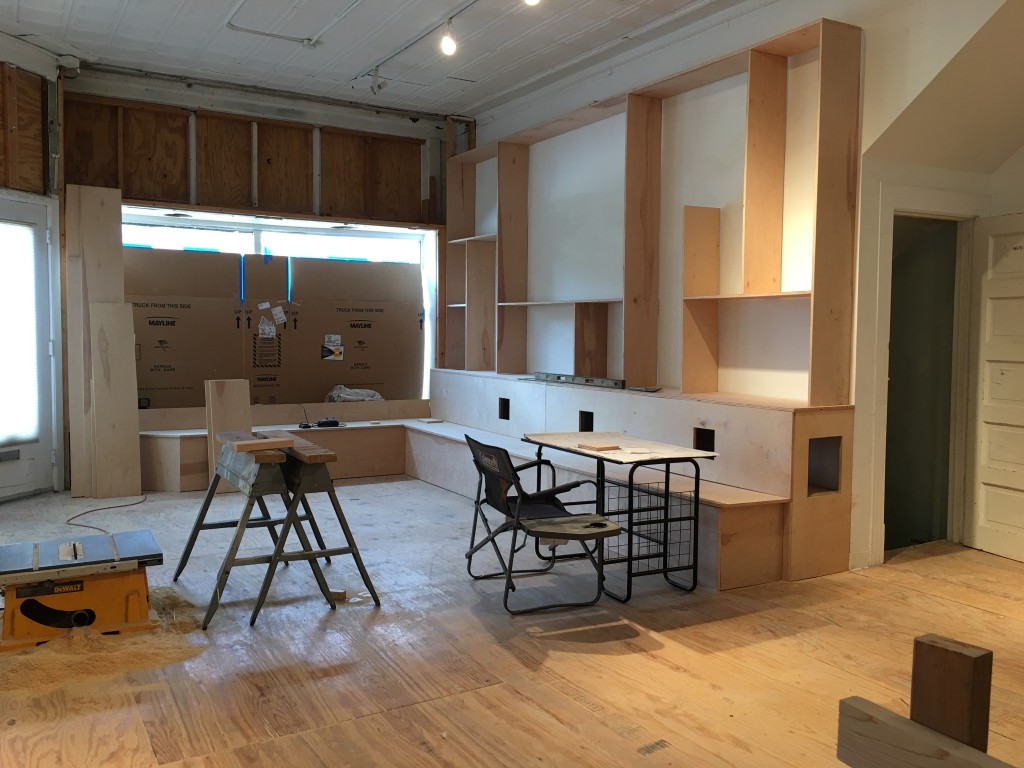 We've also got a huge wall between the kitchen and the lounge that the kitties will be free to climb on. It will be glass so that visitors from the cafe side can see the activity happening in the lounge. Check out those little kitty stairs!!!
We've got a lot left to do still. There are more catwalks to be made, drywall needs to go up, flooring needs to go down, fixtures need to be installed, and the glass needs to be put in place. It's all coming together so well though that we can see the end in sight! We can't wait to get this finished up so we can open our doors!