Pop Up Cafe – End of our Kickstarter!
April 28th, 2016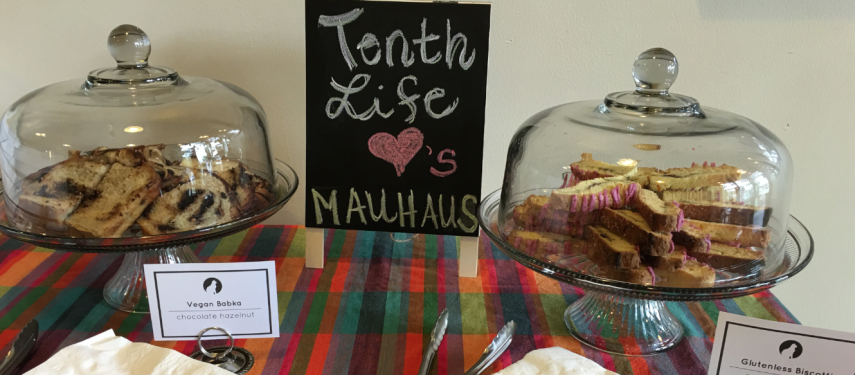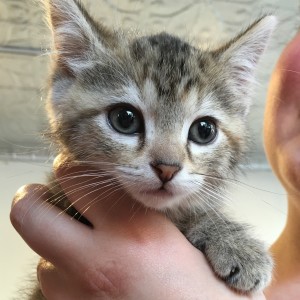 We're nearing the end of our Kickstarter campaign and it has been an incredible ride. We did not expect this kind of outcome but we are so excited for what this means for MAUHAUS! We asked for $15,000 and we've made over $30,000. This amazingly generous gift by everyone means we can do so much more with the cafe.
To celebrate and say thanks to our fans we had a pop up cafe at Tenth Life. We got some awesome custom cat shaped donuts from Strange Donuts and had some delicious gluten free biscotti and some vegan chocolate babka! Something for everyone! We also had some of our MAUHAUS no6 special catnip tea from Traveling Tea and some delicious coffee from LaCosecha.
Everyone was so excited to see that there were kittens! They were so teeny tiny and had to be held very very carefully. There were also some very lovely older cats that were loving the attention! The pop up was so great and we met so many backers! We can't express enough how much the support means to us. We can't wait to get MAUHAUS up and running!